The 2012 Summer Olympics begin today in London, England. Over the next two weeks, an estimated 10,000 athletes from 204 nations will take part in 302 events.
Canada will be well represented in London. 277 of our athletes are participating, and many Canadians will make the trek to cheer them on. Governor General David Johnston will attend, as will other politicians like Alberta Premier Alison Redford.
Our athletes are expected to perform at a high level in London, and it will be interesting to see how the collective patriotic spirit we shared as a nation during the Vancouver 2010 games will resonate today. (Similarly, Great Britain will still be feeling the enthusiasm from the Queen's Diamond Jubilee celebrations last month).
Canada will not be competing in every sport, so it is likely that we will be captivated and inspired by the achievements of other athletes from around the world (like Jamaica's Usain Bolt and the United States' Michael Phelps from 2008 in Beijing). At some point, the world will come together to cheer on an underdog or an athlete as they set a new record. It's in these moments that we forget about national borders and politics.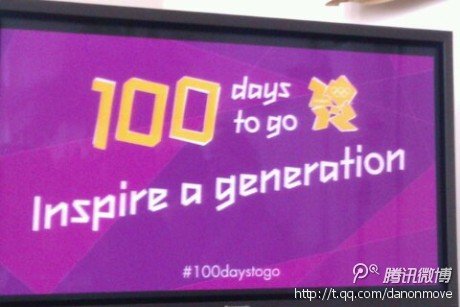 London's Olympic motto is "Inspire a Generation." Not only do the Olympics bring improvements to infrastructure and athletic programming, but it inspires all who attend or watch to take actively engage as world citizens.
The Olympics bring together countries that are large and small, wealthy and poor, democratic and otherwise. In the heat of competition, your country's credit rating or population no long matter – only how you compete in that moment. Unlike international affairs, the Olympics can offer an equal playing field for many nations.
Who will provide this year's inspiring Olympic moment? Canada's Dylan Armstrong has a chance at redemption after missing the podium for shot-put by 1 centimeter in 2008, South Africa's Oscar Pistorius will become the first amputee to compete in the 400m, and Saudi Arabia will send female athletes to the Olympics for the first time ever.
Which Olympic moment are you looking forward to the most?
Dan
Social Media
About Student Vote
Non-partisan organization engaging young Canadians in the democratic process.

View all posts by Student Vote →